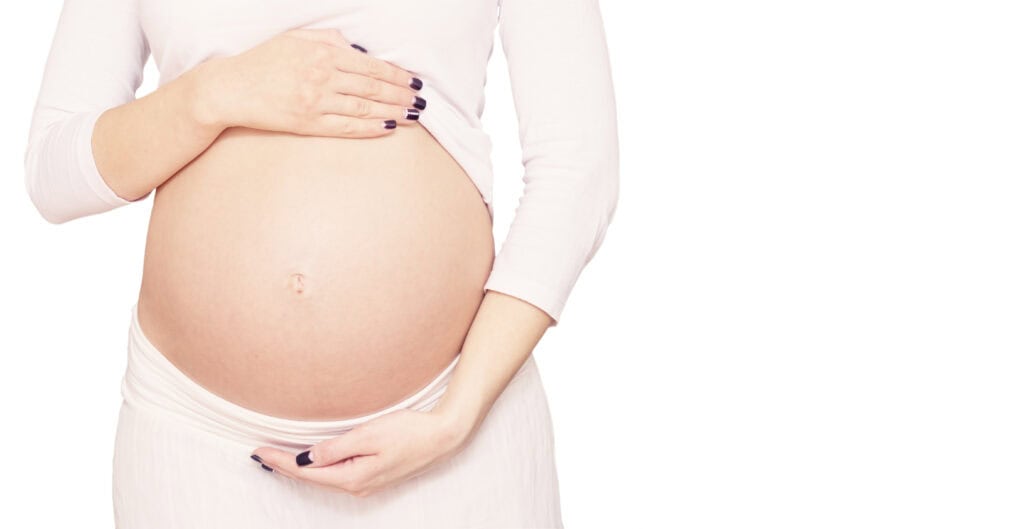 There are several options to obtain a paternity test before birth of a baby. This test can be conducted to ensure paternity prior to signing the birth certificate.
Testing Throughout the United States (U.S.): If one party is located in a different city or state, we can setup testing at a partner laboratory site throughout the U.S. Call us at 877-773-0773 for more information.
Non-Invasive Blood Testing
During pregnancy, a woman's body goes through lots of physical and hormonal changes. Paternity questions during this stage can prove stressful for you as well as your child. Prenatal paternity testing makes pregnancy stress-free by resolving such concerns.
Non-Invasive Paternity Test While Pregnant
A prenatal paternity test as early as 7 weeks into the pregnancy and without any risk. Yes, you have heard it right! A very exciting blood DNA test for individuals who wish to discover paternity results before the birth of a child. Free-floating fetal DNA is isolated from the mother's blood, which then compared to a potential father's DNA for determining paternity. A non-invasive prenatal paternity test does not involve needle insertion into the mother's womb. It uses the mother's blood and the alleged father's cheek swab sample to establish paternity. Thus, it eliminates any risk to the fetus as well as the mother. We provide accurate paternity test results during pregnancy without any risk to you and your child.
Why choose us for non-invasive prenatal paternity test:
Paternity testing as early as 7 weeks into the pregnancy.
No needle insertion into the womb.
Risk-free for both mother and child.
As effective as any other paternity test.
Painless and safe procedure.
Call us at 877-773-0773 for more information.
We are the most trusted prenatal paternity testing facility in California and nationwide.
We offer all types of paternity testing services during pregnancy. Located in California? With our prenatal paternity testing solutions, we cater to the DNA testing needs of people of Oakland, San Francisco, Los Angeles, Santa Ana, Anaheim, Bakersfield, Fresno, Irvine, Long Beach, Modesto, Riverside, Sacramento, San Diego, Stockton, Tracy, Vallejo and other major cities of California. We are committed to providing you paternity answers with utmost accuracy and privacy.
Contact Us to take the next step!
DNA testing is the only way to be sure. Accurate C & S Services provides reliable results guaranteed! We support all major testing methods, so you know you're getting the right answer for your needs—no matter what they are.