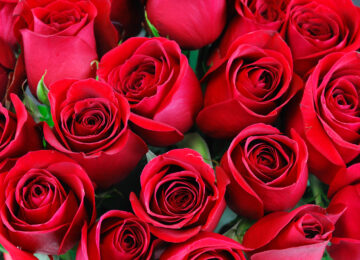 A Coroner DNA Paternity Test is a process where a Medical Examiner's Office or Coroner may be able to provide a blood stain card or a tissue sample from a deceased alleged father to perform a paternity test.
A Coroner DNA Paternity Test is a process where a Medical Examiner's Office or Coroner may be able to provide a sample from a deceased alleged father to perform a DNA paternity test. The child and mother (if available) sample will be collected via a buccal cheek swab in one of our offices. Accurate's coroner paternity test helps you connect the dots between an assumed father and a child in case of premature death of the alleged father.
Sometimes coroner may have other DNA samples on file that can also be used for testing such as hair, tissue, or buccal samples. If you think you may need a coroner DNA paternity test in San Francisco, we recommend you schedule the test as soon as possible after the deceased passes away as coroners usually keep blood spot samples on file for 1 or 2 years. Once the blood sample is destroyed, it becomes difficult to conduct the DNA test. However, when the deceased was involved in a homicide, samples are kept on file in perpetuity for future requirements in further investigation. Also, check for the funeral home's protocol to release blood samples. Sometimes it just requires a consent form from next of kin, but some may need a court order.
Requirements for a coroner paternity test?
First of all, you need permission from the deceased's legally designated next of kin. Next of kin includes the spouse, adult children, parents, and adult siblings of the dead person. A court order is a must to release the specimen when the next of kin is unavailable or refuse to provide consent for the release of blood spot samples. When unsure about who is the next of kin of the deceased person, here is the order precedence:
Legal spouse
Adult child(ren) (must be 18 or older)
Parent(s)
Adult sibling(s) (must be 18 or older)
In the paternity test, the mother of the child is not considered next to kin unless she falls in any one of the above categories.
Next of kin will sign a consent form to permit the use of a blood sample spot and authorize the coroner to release the same to the DNA testing laboratory. All parties tested must be present in person together while on the day of testing. They must carry some government-issued photo ID to the testing facility.
We are the more trusted coroner paternity test labs in California and nationwide.
We offer coroner paternity testing facilities to our customers throughout California and nationwide. With our best post-mortem testing solutions, we cater to the DNA testing needs of people of Oakland, San Francisco, Los Angeles, Santa Ana, Anaheim, Bakersfield, Fresno, Irvine, Long Beach, Modesto, Riverside, Sacramento, San Diego, Stockton, Tracy, Vallejo and other major cities of California. We are committed to providing you paternity answers with utmost precision and confidentiality.
FREQUENTLY ASKED QUESTIONS
Contact Us to take the next step!
DNA testing is the only way to be sure. Accurate C & S Services provides reliable results guaranteed! We support all major testing methods, so you know you're getting the right answer for your needs—no matter what they are.