Applicants experience
our easy-to-use technology and online search tools enable access to data with a wide range of search solutions to meet your needs. At Accurate, our goal is to help you create a positive candidate experience, which starts with making the right first impression with candidates.
Accurate provides anytime, anywhere mobile experience
SMS Notifications to track process and status updates
Data Quality and Accuracy
We deliver accurate records by combining the best coverage with data standard, ensuring our users receive the most accurate data.

Breadth of Screening Services
We offer comprehensive solutions for customers in a wide variety of industries including technology, hospitality, healthcare, religious, non-profit and more.
---
Industry-Specific Solutions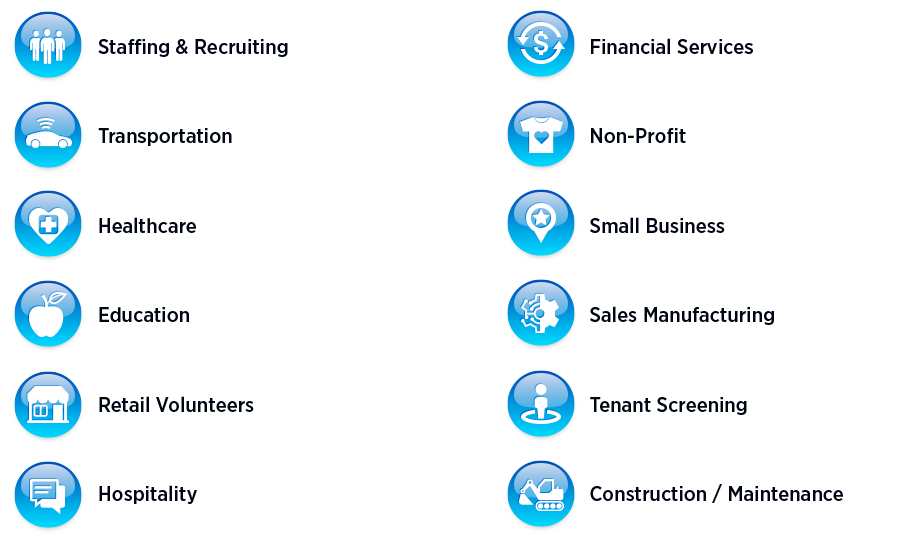 ---
Reliable Experts
Background checks and verifications are only as good as the process and people performing them. Our customer service staff are drug tested, background checked and FCRA certified so you know you will receive service that meets industry standard best practices. In line with FCRA reporting, Accurate will always comply with FCRA, global and best practices by reporting only records of convictions and not reporting:
Bankruptcies older than 10 years
Arrest records
Older convictions such as paid tax liens, collection accounts, civil suits and judgements (per state-specific law)
Dismissed, deferred adjudication and discharged cases.
---
Privacy & Technology
Our sophisticated search algorithm, intelligent search along with or powerful technology provides superior search results. Accurate has a security policy, information security procedures and training, access control policies and risk mitigation strategies to ensure business continuity. Our secure on-line 24/7 system provides background checks and verifications are compliant with national, provincial and local laws and regulations. It provides:
An integrated and comprehensive platform
Robust APIs support and data access
Multi-layered analytics for extensive insight
---
Fast, Efficient and Easy
Our commitment to accurate and detailed results are not compromised by our best class fastest turn-around times. Our background checks beat industry standards.
Process automation with built-in quality control measures
95% Screens delivered within 24 hours
90% of verifications in less than 3 days
---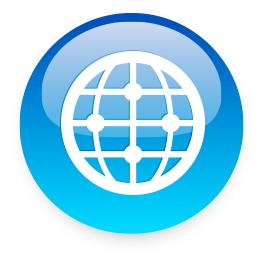 Global Reach
We assist you with hiring qualified candidates from anywhere worldwide with our global background check solution.

Global coverage delivered locally
Local personnel with multilingual support
Global compliance combined with personal local experience
Screening tailored to reflect local regulations and culture
---
ATS Integrations and APIs
We work with a wide range of integration partners to provide the highest flexibility and security.
We integrate with the industry leading Applicant Tracking Systems (ATS), as noted below, to provide you and your candidates with a seamless user experience. We can easily add integration partners when required.